Acoustic Garage
Learn what lies behind acoustic management for vehicles.
Be your own acoustic expert and master how to bring driving comfort to your vehicle.
Build the perfect car sound package with Acoustic Garage, Autoneum's new acoustic configurator. Select a vehicle type. Choose the engine. Tailor acoustics to your liking.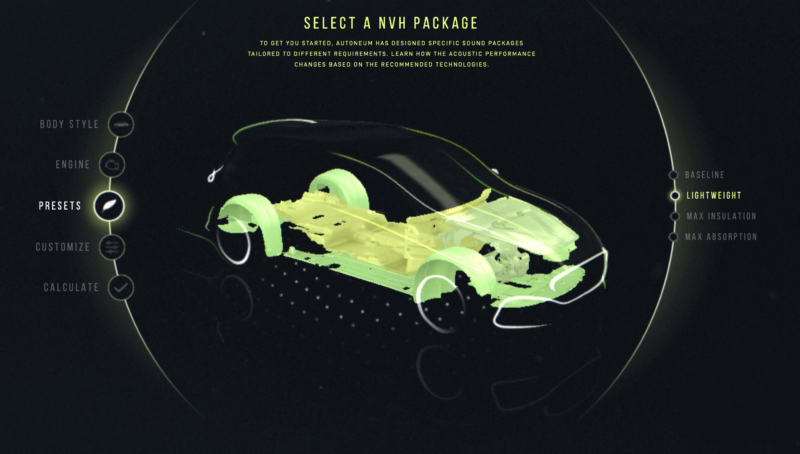 Getting started
is fast, free and easy.
Acoustic Garage guides you step by step from the basics of acoustic development to advanced customizations, all thanks to Autoneum's latest simulation methods. Best of all: Use it for free!
Define your sound package in only five steps.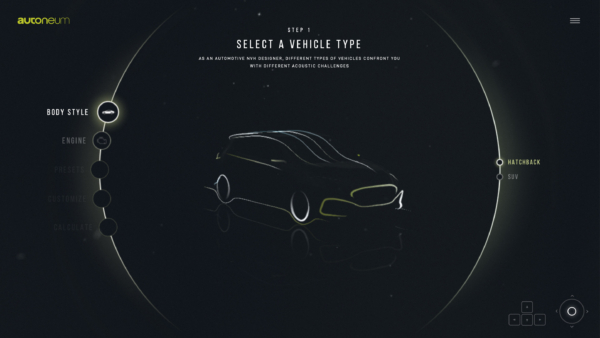 Select a vehicle body.
Choose between a hatchback and an SUV.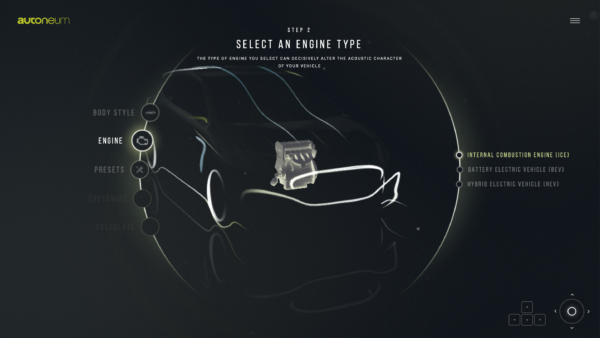 Add a powertrain.
Either your car is equipped with a combustion engine or it runs on battery power.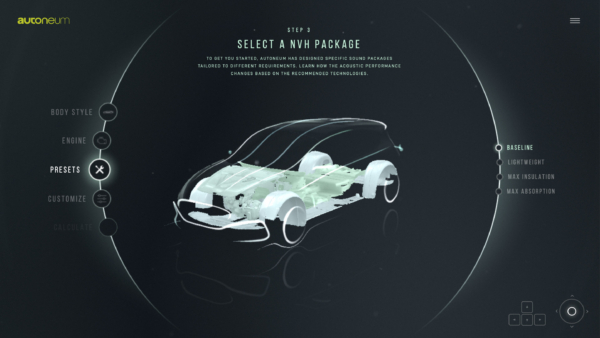 Use preset sound packages.
Compare the acoustic performance between specifically designed sound packages.
Customize part performance.
Adjust the features of various Autoneum components and technologies to your liking.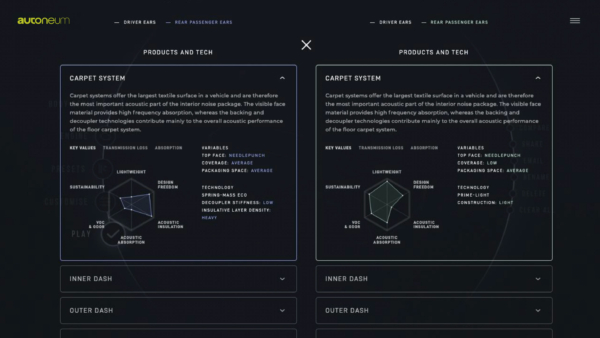 Create individual sound signatures.
Review, compare and share multiple sound packages.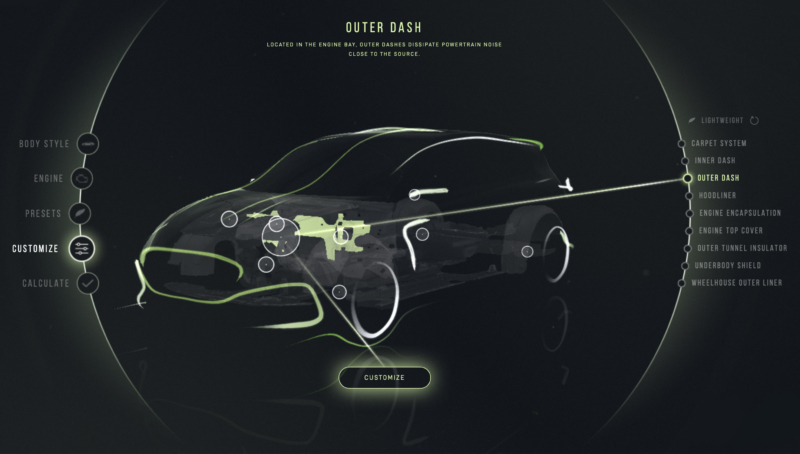 Customize it!
Make the car as light as possible while optimizing noise protection – it's all in your hand.
Discover Autoneum's latest technologies, customize the acoustic package and see how it performs compared to the proposed presets.