Compliance
Being a good corporate citizen means maintaining consistently high legal and ethical standards in all our relationships. Preserving Autoneum's credibility and good reputation is essential for our business success. It is Autoneum's strategic commitment to further strengthen its compliance framework, thereby deepening the integration of compliance principles in the Company's culture.
Vision 2025: Good Corporate Citizenship
Strategic Target
Establish and maintain a robust and company-wide Governance, Risk & Compliance (GRC) Framework
Operational Targets
Implement and maintain company-wide Compliance Management System based on ISO 19600
Strengthen and expand company-wide compliance risk assessment and audit framework
Continuously develop the training & awareness framework and maintain completion rate at 95%
Compliance Approach
Act with Responsibility
It is important to identify, assess and control the legal risks. At Autoneum, we do this by using a comprehensive Compliance program that is based on three pillars. The aim of this is to avoid, detect early and, if necessary, react to any infringements of the law and the Code of Conduct so that we can uphold our responsibility and prevent any damage to Autoneum and third parties.
Our Compliance Program is based on an annual risk analysis. The results of this facilitate precise and efficient management of compliance activities. Our Code of Conduct as well as directives, training courses, e-learning programs and the provision of individual advice aim to support our employees in specific dilemma situations.
In addition to internal communication channels, the "Speak Up Line" reporting system is also available for identifying any potential misconduct. Reports are followed up with fair investigations. Clear responses and consequences serve to punish any misconduct and eliminate weaknesses.
Code of Conduct


Core Component of the Compliance Program
As a global market and technology leader, Autoneum aims to act in an exemplary manner at all levels and in particular in its business relations. Our stakeholders, be they customers, investors, suppliers, business partners or employees, expect Autoneum always to gear its actions towards the highest ethical standards. The assumption of our ethical and legal responsibility – be this towards external stakeholders or employees – is reflected in our strict compliance with laws, provisions, regulations and internal guidelines.
The Code of Conduct is based on the corporate values of Autoneum and specifies in detail the expectations and standards applicable within the scope of our business activities and their concrete implementation. The principles set out in the Code of Conduct are binding for all employees at all locations in all countries. Management employees are expected to set an example for others through their own behavior and in doing so to create an open working environment based on trust.
All employees of Autoneum must be aware of their personal responsibility and at all times display ethically unimpeachable conduct in accordance with the Code of Conduct. Compliance with the standards set out in the Code of Conduct is of core importance for the long-term success of Autoneum. Infringements of the Code of Conduct are therefore not tolerated.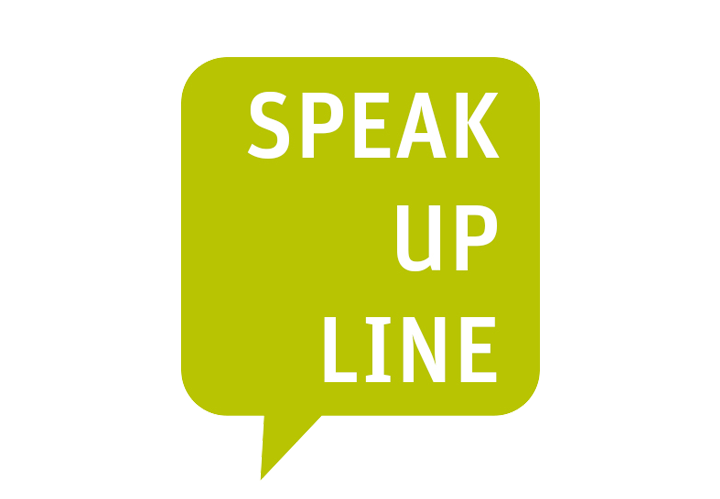 Speak Up Line
We wish to encourage our employees and business partners to contact and notify us of any potential misconduct or if they have any further questions. Reliable reporting channels and protection against sanctions for internal whistleblowers help to ensure that any potential misconduct can be reported, thoroughly investigated and resolved. Various reporting channels are available for gaining knowledge of any compliance infringements.
If, as an employee, you become aware of any infringement of the law or our Code of Conduct, or if you have any questions concerning compliance, you should initially contact your supervisor, HR representative or the Legal & Compliance department.
Please send an email to the Legal & Compliance team at compliance@autoneum.com.
In addition, we offer our internal and external stakeholders the Speak Up Line as an early warning system to prevent any damage. The Speak Up Line reporting system comprises a secure reporting channel which can be used to make reports online around the clock, on request also anonymously, and in many languages: https://speakupline.autoneum.com
Please note that all reports, irrespective of the reporting channel used, will be treated confidentially and are ultimately dealt with by the Legal & Compliance department at Autoneum's headquarter in Winterthur, Switzerland.
Organization
The Compliance Council has the following members: CEO, CFO, Head Audit, Head HR and the Group General Counsel & Head Compliance. The Compliance Officer serves as Secretary of the Compliance Council. The committee is dedicated to discussing compliance issues and defining appropriate measures.
Implementation of the measures adopted is carried out by the Legal & Compliance department.
Contact
Veronica Lierau
Group General Counsel & Head Compliance
Autoneum Management Ltd
Schlosstalstrasse 43 / P.O. Box
8406 Winterthur
Switzerland